Welcome to Wyre Forest CAMRA
Wyre Forest branch is part of the West Midlands Region of CAMRA.
The branch covers the towns of Bewdley, Stourport and Kidderminster, and the surrounding areas as far as Newnham Bridge to the west, Blakedown and Hagley to the east and Hartlebury to Shrawley to the south.
Here you can find information on local CAMRA activities. All CAMRA members living in the area are warmly invited to actively participate in branch activities; be that our annual beer festival, Members' Meetings, pub visits, brewery visits or beer scoring tours, amongst other activities.
For full details of our forthcoming meetings and events see our Branch Diary
Also visit and follow our Facebook page for local and shared social media news and events.
Kidderminster Beer & Cider Festival 2023
Our popular Kidderminster Beer and Cider Festival moved to an exciting new venue this year. The festival ran from Thursday 9th November to Saturday 11th and was at the Harriers Supporters and Social Club.


More details can be found here => Kidderminster Beer & Cider Festival

SPRING 2024 Mini Break to Nottingham
Pre Covid we were planning a weekend train trip to Nottingham. If there is sufficient interest then we will hold the event next spring. Please let us know if you may be interested ku.gro.armac.tseroferyw@slaicos.
Fancy being involved?
Full details about volunteering perks and an application form are available here> Beer Festival 2023 - Volunteer Information


CAMRA Branch Meetings
We usually have branch meetings, where we discuss news and events, on the 1st Tuesday of the month. Check out our Facebook page or Diary on this website for details> Branch Diary.

Pint Taken Magazine
The Pint Taken Magazine Winter 2022/2023 edition is available to download and read online at https://pinttaken.org.uk/download

What's Brewing
CAMRA's monthly newspaper, "What's Brewing", has moved online and is available for all to see.
Visit it here: https://wb.camra.org.uk/


CAMRA's Online Pub Locator & Guide: WhatPub
This is a great website for finding out about pubs, and it can locate those nearest to you. In most areas of the UK, it has been updated with the latest services (take away meals, etc) being provided. If you're a CAMRA member whilst out and about you can record your beer scores in WhatPub, as it's beer scores that determine which pubs are selected for inclusion in the Good Beer Guide. Full details are available here: Beer Scoring and the Good Beer Guide


If you are not yet a member of CAMRA please consider joining the campaign to help to protect our British Pubs, Real Ale, Cider and Perry in particular. Contact us at ku.gro.armac.tseroferyw@tcatnoc or Join Online

CAMRA member from another branch area? Here's how to update your preferences to receive our emails> update which branches hear from you
Branch Email Issues
Since the latest Data Protection Changes some members are no longer receiving branch emails.
If you have not been contacted lately use our handy guide to assist reviewing your preferences: Review your Personal Information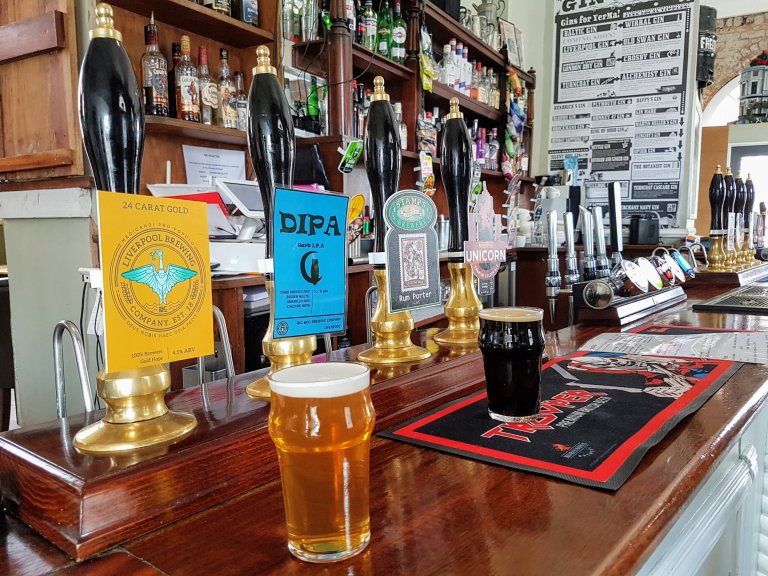 The views expressed on this site are not necessarily those of the Campaign for Real Ale Ltd. Whilst every effort is made to ensure that the information on this site is accurate and up to date, no responsibility for errors or omissions can be accepted.

Contact us at: ku.gro.armac.tseroferyw@tcatnoc or Join Online